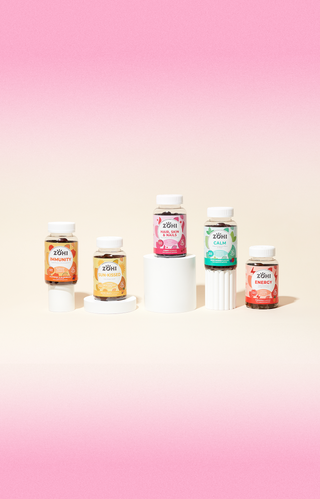 Radiate Life
with our Vitamin Gummies
Our vitamin gummies are:
No artificial colours or flavourings
Each gummy is specifically tailored by our expert dieticians & pharmacists for your health needs.
"I'm not the best at taking vitamin gummies but these taste amazing! I've nearly finished the immunity gummies which are raspberry and elderberry flavour and I'm gutted because they taste to nice I actually look forward to them in the morning!

I think it's helped with keeping up my vitamin intake and with my immunity in general - would definitely recommend!😊"
I love how communicative customer service is and the gummies arrived so quickly! I got the Calm gummies and they've really made a difference with how relaxed I feel and I'm definitely going to repurchase so it's a more staple part of my daily routine.
"Finally found gummy vitamins that taste great! I got the hair, skin and nails in cherry flavour and so far so good. My nails have gotten stronger and hoping to seeing the benefits through my skin and hair soon. Also a major plus these are vegan!🙂"
As seen in...
Shop our Instagram @zohi_uk